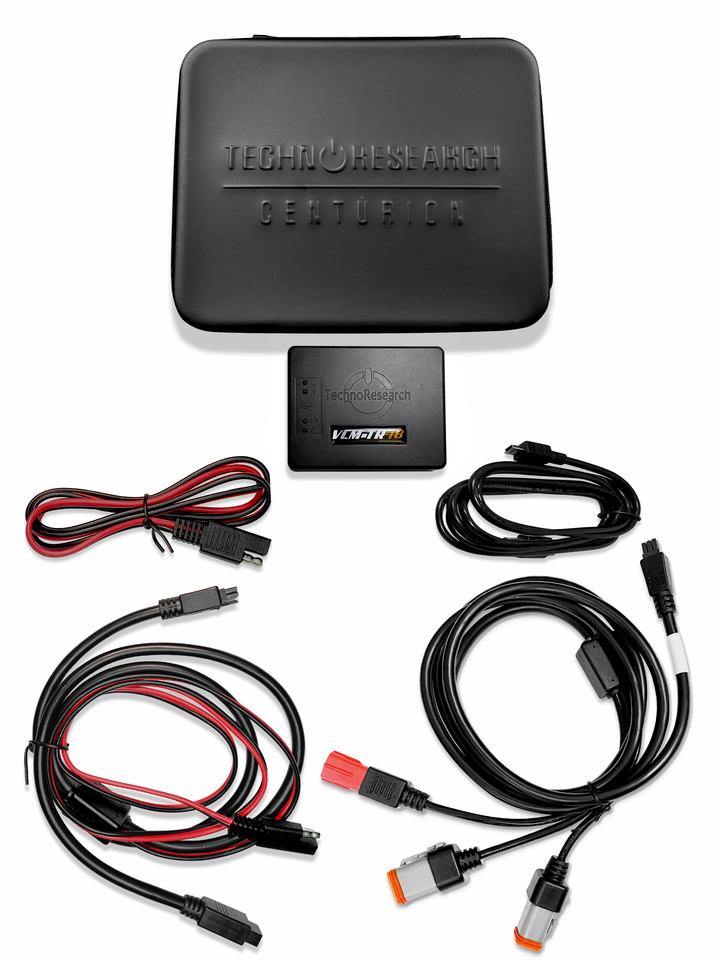 Centurion Super Pro for Harley-Davidson *
Regular price $2,149.00 $1,499.00 Sale
VCM TR4 / Centurion Super Pro (Harley and Buell models) 
Centurion Super Pro
Centurion Super Pro is a Windows software designed for repair shops that are looking for more independence. Centurion Super Pro is the first tool to give independent shops the advanced diagnostic, testing, and adjustment features they need to be truly self sufficient in Harley Davidson Engine Control Unit repairs and management. Works with ALL Harley Davidson EFI ECUs:
Check out these Centurion Super Pro Features:
Re-flash a Blank ECU & set the VIN
Read & Clear DTCs
Reset Air Fuel Value
Adjust Idle RPM
Active Tests (Tachometer, Speedometer, Fuel Pump, Idle RPM, System Relay, Cooling Fan, Alarm, IAC, ACR Compression, Injector Coils, Coolant Pump, Left & Right Turn Signals)
LED Indicators (6th Gear, ABS Service, Battery, Check Engine, Cruise Control, High Beam, Low Fuel, Neutral, Oil, Security, Coolant Temp.)
View Real-time data in Strip Chart or Digital Dashboard Format
And more...
VCM TR4
This two way communication will allow the user to send commands to the motorcycle through TechnoResearch software as well as view powerful data received from the motorcycle. Integration of wideband oxygen sensors with ECM reported data is made easy with additional inputs to the VCM-TR4. 
VCM-TR4B Module
3 in 1 Multi-cable ** ( 4 pin cable , 6 pin cable and 2021+ cable)

Unlocking 

Security Cable
USB Cable
Software license Linked to  VCM-TR4B Module
**2021+ cables are only included in kits shipping in the 2022 calendar year
NOTE: Annual new model year updates available for download and purchase for minimal fee; see licensing for details. The tool comes with the MAX license available on the date of purchase ((updated 1/1/2022 to 2022)